100% natural tea
Low caffeine content
Sugar free
No added flavouring
Green tea is uniquely rich in catehins. What does this mean? It means that by consuming it there is a daily increase of 3-4% of the metabolism. Imagine your body burning 67 calories more daily, thanks to tea. Adding to that, the constant consuming of green tea, (2-3 cups daily), is connected with the reduction of body weight, and abdominal fat.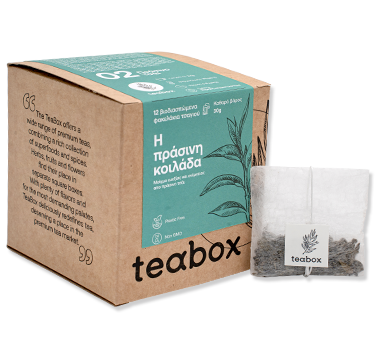 Organic green tea
Gluten free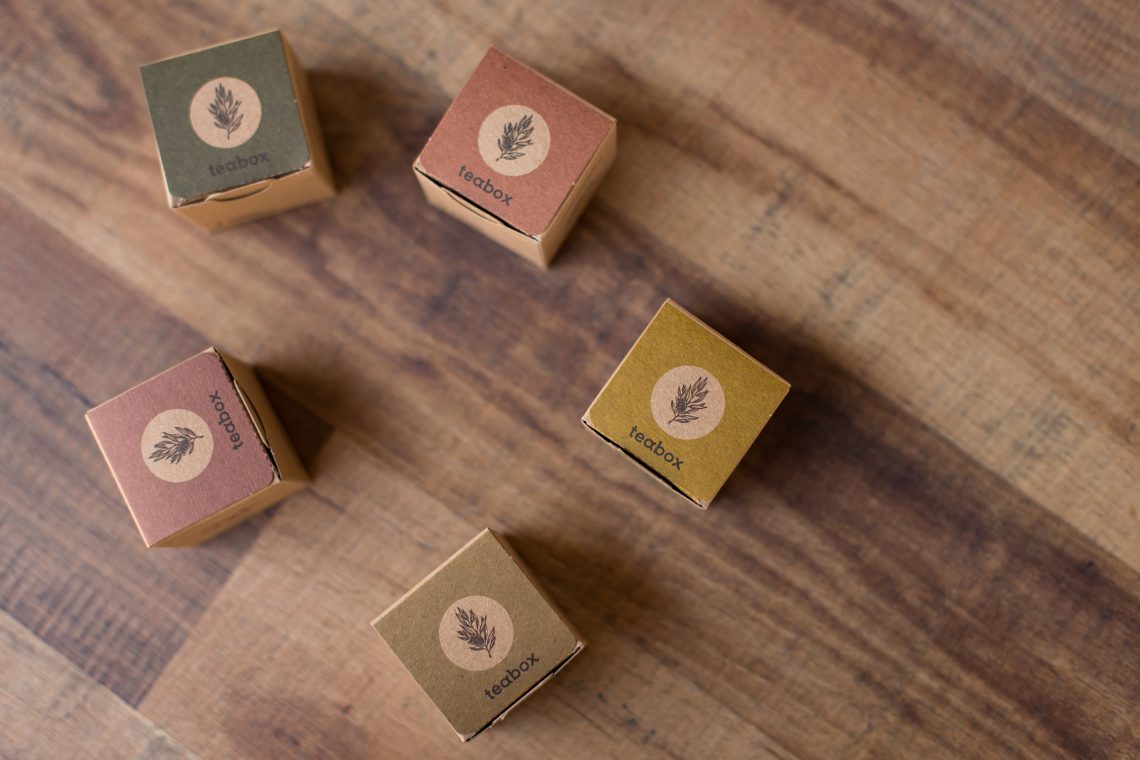 Modern scientific studies, constantly confirm the beneficial action green tea offers to our health. Thanks to the ability of the catechins that create an antioxidant protective shield against different types of cancer, cardiovascular diseases and diabetes mellitus. This mixture differs for its quality and taste!

Ingredients: green tea, from organic cultivation

2.5 g
75-80°C
1-3 minutes
It's time to enjoy a real tea and be original by offering your customers the innovative packaging of TEABOX
A TeaBox package contains 12 individual boxes with each medium carrying a biodegradable 2.5 gram sachet of ground mountain tea. We have selected different varieties of organic tea and created a mixture with strong aromas and a balanced taste.
| | | |
| --- | --- | --- |
| 100g / box | 100g /doypack | 2,5 g / sachet |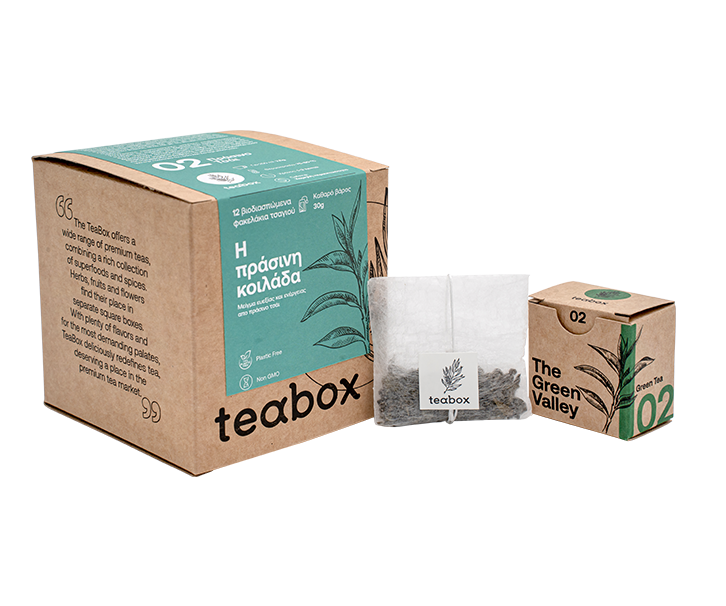 Overview
0 out of 5 stars (based on 0 reviews)